Recognized as the most significant weeks of global fashion, Fashion Weeks wield an economic impact that cannot be ignored. Occurring biannually, these events are not just celebrations of creativity and style; they also generate substantial economic growth in the countries that host them.
In the case of New York, the venue for two annual editions of these Fashion Weeks, the economic impact nears an impressive $870 million. These figures are mirrored in other cities hosting these events. Within this context, Fashion Weeks stand as the epicenter where art and commerce converge in their most vibrant and dynamic form.
Calendar and Anticipations of Global Fashion Weeks
Following the unveiling of the Spring-Summer 2024 collection in Copenhagen, a fresh fashion season commences on the runways. These events, taking place in leading fashion capitals such as London, Paris, New York, Milan, and Madrid, symbolize a strategic opportunity to propel brands of varying sizes and amplify their global reach.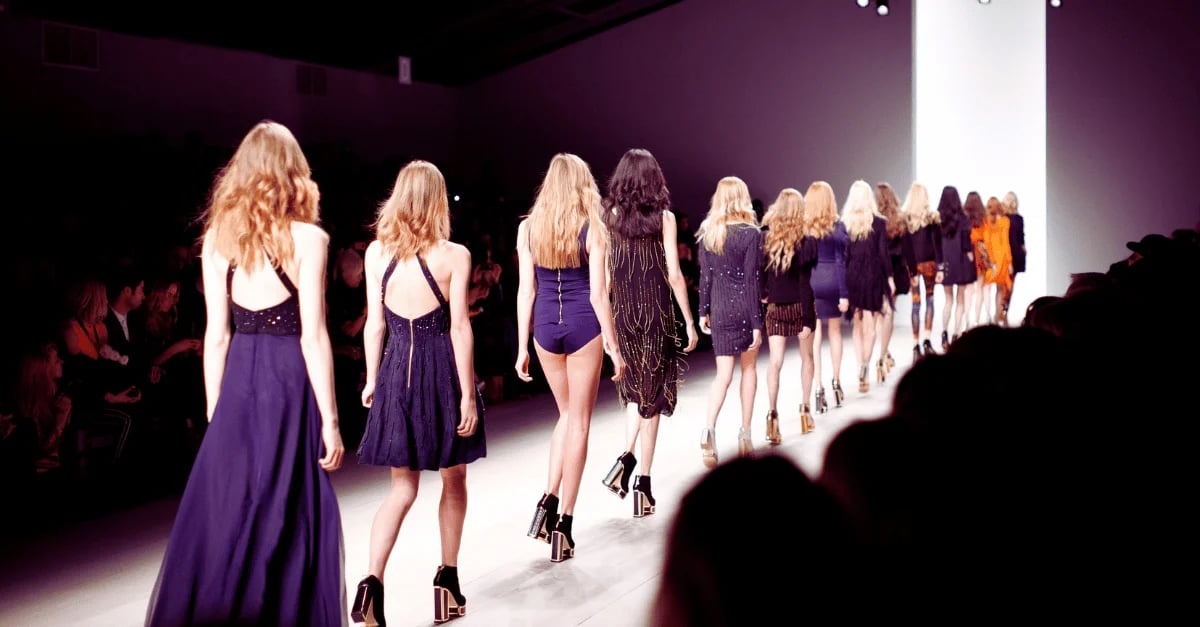 New York Fashion Week
The New York Fashion Week is recognized as one of the most iconic and prestigious events in the industry worldwide. On this occasion, it will take place from September 8th to 13th, 2023, promising an unforgettable experience for all fashion enthusiasts.
During this event, we will have the opportunity to witness the debut of Peter Do, the talented creative director of Helmut Lang. Additionally, we must keep an eye out for the highly anticipated Ralph Lauren runway show and the presence of renowned Spanish designer Alejandro Gómez.
Mercedes-Benz Fashion Week
"Madrid is Fashion" is the thrilling initiative that kickstarts the Fashion Week in this city, aiming to spotlight and promote Spanish designer brands, offering them the chance to establish a global presence and open new doors in the fashion business world. María Lafuente will inaugurate the runway shows, taking place from September 12th to 17th, where we'll witness familiar brands like Eduardo Navarrete, MALNE, and Lola Casademunt strutting down the catwalk.
London Fashion Week
In the upcoming edition of London Fashion Week, scheduled from September 15th to 19th, an exciting hybrid approach will take center stage, promising to captivate all attendees. This edition will feature both physical and digital runway shows and presentations, adapting to new trends and offering a unique experience for attendees.
Prominent brands participating in the event include Burberry, Asai, Dilara Findikoglu, Erdem, Eudon Choi, Fashion East, JW Anderson, Knwls, Palmer Harding, Phoebe English, Richard Quinn, Roksanda, and Simone Rocha. The official program of London Fashion Week will also introduce new brands, such as Eirinn Hayhow, Holzweiler, Spender Badu, SRVC, and Piferi.
Milan Fashion Week
This fashion event will once again transform the capital of Lombardy into the global fashion hub from Tuesday, September 19th to Monday, September 25th.
Known for its focus on luxury fashion, haute couture, and elegance, this week will host a diverse array of runway shows from 65 fashion houses. These houses will present collections for both the upcoming Spring/Summer 2024 season and the new Autumn/Winter 2023 season. It's noteworthy that only select brands will choose to showcase under the "See now, Buy now" format, offering attendees an exclusive and unparalleled experience.
Paris Fashion Week
Paris Fashion Week, scheduled from September 25th to October 3rd, is renowned as one of the most prominent and exhilarating events in the world of fashion. Its rich history and ability to attract the most influential and recognized fashion houses globally make it an unmissable occasion.

Balenciaga, Hermès, Loewe, Dior, and Kenzo are just a few of the brands set to dazzle with their collections. Yet, it's also a platform for emerging young talents like Arturo Obeger to showcase their creations to the world.
Fashion Week as a Global Platform for Fashion and Marketing
Lo que en el pasado se restringía a la élite de la industria ha experimentado una transformación notable. Hoy en día, este evento se presenta como una ocasión de gran valor para potenciar diversas marcas del sector.

Conforme estas semanas de la moda han avanzado, han adquirido la dimensión de una plataforma mundial. Engloban a marcas de variados tamaños y enfoques, brindándoles la oportunidad de exhibir su identidad y singularidad ante una audiencia global.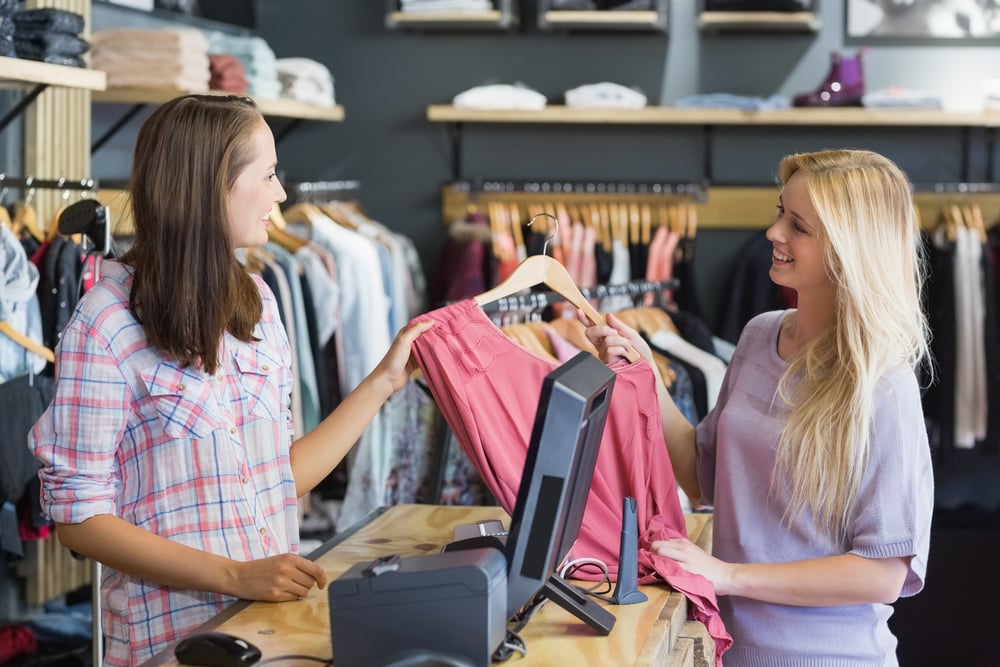 Fashion Weeks do not discriminate based on brand size. Both emerging and established brands can harness these platforms to amplify their visibility and captivate the interest of buyers, media, and fashion enthusiasts. From crafting relevant content to engaging in parallel events, the possibilities are extensive, enabling brands to shape their presence in the industry.
Marketing Strategies for All Fashion Brands
In the highly competitive landscape of the fashion industry, appropriate marketing strategies can empower any brand, regardless of its size, to shine during the Fashion Weeks season. These events offer invaluable visibility to the global fashion and beauty sectors.
Proactive Preparation
Ahead of the Fashion Weeks, it's crucial to delve into emerging trends set to grace the events. By observing past runway shows, analyzing expert insights, and consulting trusted industry sources, you can foresee what will be en vogue in the upcoming season. This information should seamlessly integrate into your marketing strategy, ensuring your campaigns reflect and capitalize on the current trends.
Uncover the Current Landscape: New Purchasing Behavior - Sustainability, AI, and Metaverse
Furthermore, it's essential to understand your audience. Define your ideal buyers and how they engage with trends showcased at Fashion Weeks. This enables you to tailor your approach and content more effectively to resonate with your target audience. Whether catering to trend-conscious youth or a more sophisticated clientele, personalization enhances your brand's relevance.
Strategic Connections
Teaming up with emerging or established designers can amplify your brand's visibility. Additionally, partnering with fashion influencers and celebrities extends your message to broader and engaged audiences. These collaborations not only grant access to new demographics but also establish genuine connections that bolster your brand's credibility.

Fashion Weeks are not just fashion showcases; they're networking spaces. Building relationships with other industry professionals can lead to long-term collaboration opportunities. Attending parallel events, after-parties, and meetings allows your brand to engage with fashion and marketing experts, potentially fostering fruitful partnerships down the line.
Virtual Engagement
Social media serves as an invaluable avenue for joining the global conversation of Fashion Weeks. Share relevant content, interact with your followers, and utilize trending hashtags to enhance your brand's visibility. Active online engagement helps keep your audience engaged and informed about the latest trends.
Crafting impactful content is pivotal in maintaining audience interest before, during, and after Fashion Week. Tease event previews, share real-time moments, and provide post-event analyses to keep your audience engaged throughout the entire cycle. Consistently creating captivating content strengthens your brand's presence and keeps your audience enthused.
Creating Parallel Events
Leverage Fashion Week dates to host your own online events and experiences that complement the spirit of the main event. You can conduct live streams of industry expert discussions, trend-focused panel talks, or even exclusive product launches that align with runway presentations.
Establishing interactive online spaces is an excellent way to engage the global audience. Organize contests, live Q&A sessions, or even invite followers to share their interpretations of observed Fashion Week trends. These parallel events not only allow your brand to take part in the global conversation but also forge a deeper connection with your audience by offering unique and relevant experiences.
In essence, Fashion Weeks offer opportunities that transcend physical runways. Through thematic content campaigns and parallel online events, brands can partake in the global fashion dialogue and create authentic, immersive experiences for their audience, even without a physical presence. These strategies not only foster engagement but also position your brand as an influential voice in the fashion landscape.