Imagine opening your inbox and finding an email that seems tailor-made for you. Your name stands out, beloved products take center stage, and offers align perfectly with your desires. Sound like a dream? Well, this is the tangible power of dynamic content in email, and it's here to reshape how we engage with our customers. In a world inundated with information, every second counts, which is why dynamic content is the key to unlocking the door to meaningful interaction. In this article, you'll explore the myriad opportunities dynamic content brings and how it can amplify your email marketing strategy.
1.

What is Dynamic Content in Email Marketing?
In a sea of generic messages and barely relevant promotions, dynamic content in email emerges as a game-changing solution. Dynamic content is an extreme personalization strategy that transforms your emails into authentic and highly effective dialogues with recipients. In simple terms, it's like having a face-to-face conversation with each recipient.
1.1.

Difference between Static and Dynamic Campaigns
Let's take a look at the difference between static and dynamic email campaigns with a concrete example:
Imagine you own an online sports goods store. You want to promote your new line of running shoes and need to create an email marketing campaign.
Static Email Campaign:
You create an email with the latest offers. This email contains images and descriptions of some of the new shoes you offer, and you send the same email to your entire subscriber list.
In this static campaign, the content is generic and doesn't adapt to the individual preferences of each recipient. While it may be visually appealing, it doesn't consider the unique interests of each subscriber, potentially rendering another shoe promotion irrelevant.
Dynamic Campaign:
You set up an automated email campaign with dynamic content based on data collected during each customer's website visit.
When a customer visits your website and browses the running shoes section, upon signing up for emails, you've collected information like their shoe size, preferred colors, style, and type of shoes.
Upon receiving their first email, the customer is surprised to find images of the latest shoes on offer that perfectly match their shoe size and style, accompanied by a message like:
"Boost your performance with our top-cushioning asphalt running shoes, available in Size 37."
But it doesn't stop there. Following this same line of email automation with dynamic content, your customer might receive another email suggesting running accessories that could complement their new shoes. And if they stop interacting for a while, the system might automatically send a personalized reminder with an additional offer to incentivize a purchase.
Another significant difference lies in the recipient's experience. Dynamic content isn't just about sending the right message, but delivering it at the right moment. Recipients feel valued and understood when they receive content that resonates with their current needs and desires. This builds a relationship of trust and loyalty, ultimately translating into tangible business results.
1.2.

The Power of Dynamic Content in Email Marketing
Dynamic email content emerges as an innovative solution, with the power to steer interactions with your recipients toward product acquisition. But what exactly constitutes the profound transformation this type of content undergoes? Here lies the heart of the matter: dynamic content revolutionizes how recipients engage with your emails, yielding a range of significant enhancements to your metrics.
Drastic CTR Increase: Dynamic content not only grabs attention but also spurs action by adapting to each recipient's interests. This boosts the likelihood of clicks and exploration, with an up to 400% rise in click-through rates compared to static emails.
Greater Loyalty and Engagement: Dynamic email content isn't just a marketing strategy; it's a means to forge authentic, lasting relationships. When recipients sense their individual needs being catered to, loyalty to your brand strengthens. Every email becomes a reminder that you care about their preferences and desires, fostering continued interaction.
Conversion Uplift: The emotional and personal connection nurtured by dynamic content doesn't merely stop at the interaction stage. It translates into enhanced conversion rates. Emails tailored to individual needs increase the likelihood of recipients taking action by up to 3 times. This can encompass subscribing to a service, participating in a survey, or completing a purchase. Personalization results in higher willingness to engage and act.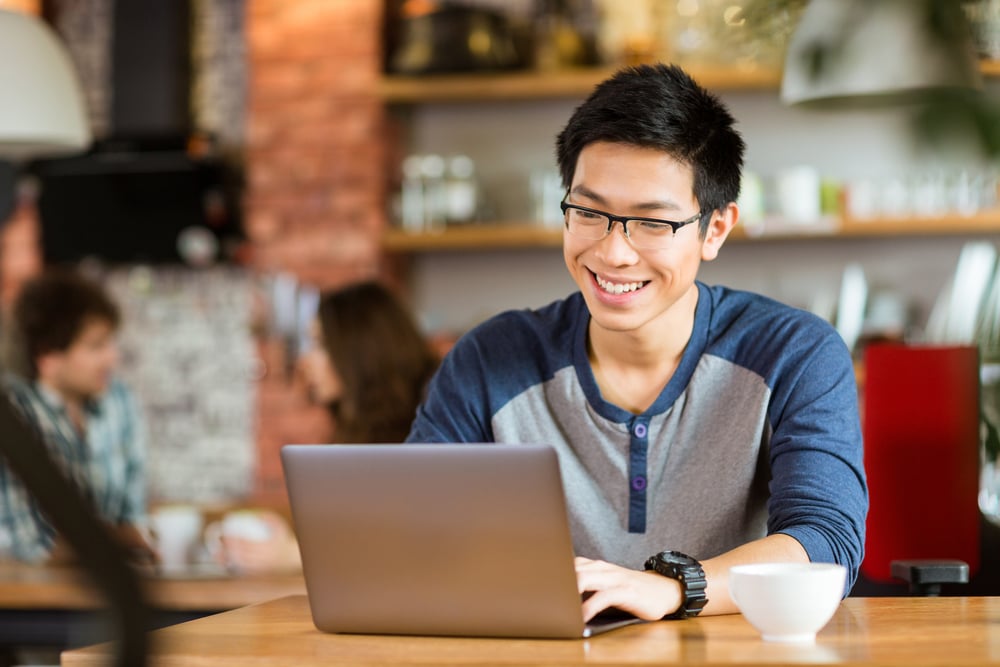 2.
How to Build a Step-by-Step Dynamic Email Marketing Experience?
Crafting a dynamic experience through content is akin to intricately assembling a puzzle that fits each unique piece, based on rules and conditions.
2.1.
Collect Relevant Data
We won't waste time discussing the importance of setting goals for your campaign, as a marketing professional, you surely recognize that establishing objectives is the first step before embarking on any strategy. So, let's jump straight into data collection.

The foundation of an effective dynamic experience is information. Gather user data from various sources like registration forms, website interactions, and behavior tracking. Demographic data such as age, gender, and location will provide an initial understanding of your recipients. Meanwhile, website navigation data will unveil their genuine interests and preferences.

You might have the most brilliant ideas for your email strategy, ranging from personalization to product recommendations, but without concrete and accurate data, all of this becomes inconsequential. It's crucial to ensure you gather the right information from your customers, as if you were uncovering a treasure! And remember, be creative in the process.
2.2.
Know Your Customer and Their Journey
Data collection is just the starting point. The true magic happens when you delve into that valuable information and translate it into concrete actions that guide your recipients throughout their buying journey.

Beyond having a basic understanding of your buyer persona, knowing your customer involves examining all the significant data you've already obtained that directly impacts their decisions. It's about uncovering those key aspects that shape their behavior during the purchasing process.

These actionable data points can encompass past behaviors on your website, interactions with previous emails, or signs of interest in specific products. By harnessing this data, you can personalize your dynamic content campaigns to resonate directly with what your recipients are seeking.

When you view the data you've collected from an analytical perspective, you realize that every touchpoint with your users and customers is a link in their journey.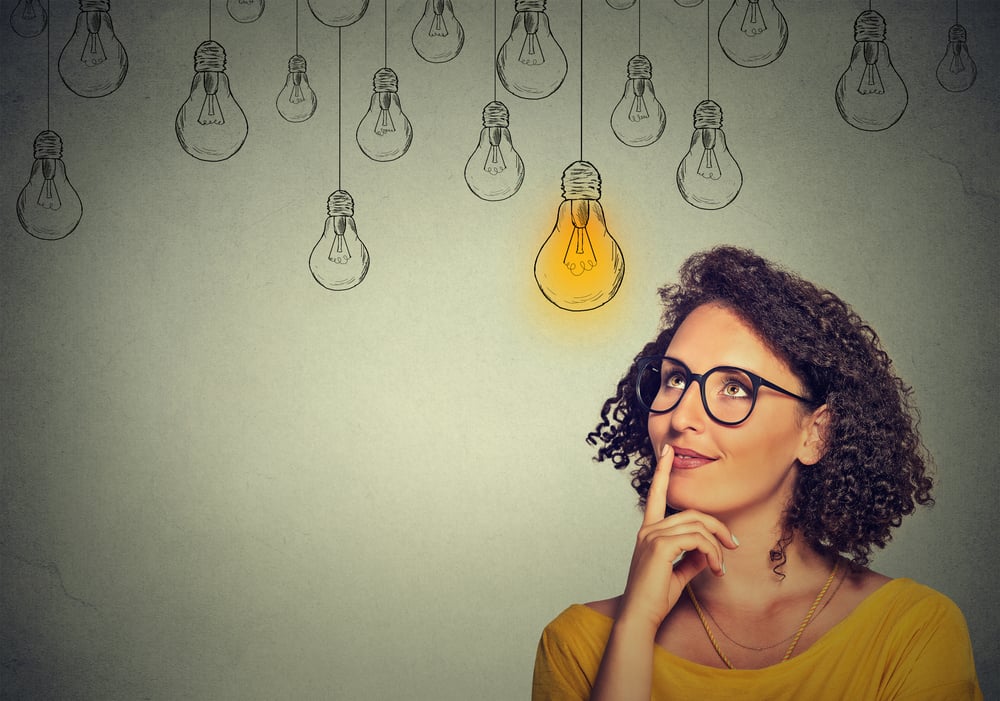 2.3.

Design Rules and Conditions
At the heart of dynamic content lies a magical process of automation that transforms data into personalized and relevant experiences. This process is guided by the rules and conditions you establish, and this is where true personalization takes shape.

Rules and conditions are the set of instructions that dictate how content adapts for each recipient. Imagine a customer visiting your website, displaying particular interest in tech products. Using rules and conditions, you can ensure that subsequent emails present relevant tech-related information to the customer.

These rules don't emerge out of thin air; they're rooted in the data and analysis you've previously conducted. You utilize the information you've gathered to identify patterns and trends in your recipients' behavior. For instance, if you've observed that customers who purchase sports products often exhibit subsequent interest in training items, you can design a rule that triggers training product recommendations for this specific group.
2.4.

Choose Dynamic Elements
Dynamic elements are the essential ingredients for elevating personalization to the next level. Imagine if these elements not only change based on established rules but also encompass a visual and emotional dimension. This is where personalized videos come into play, a powerful tool that adds a new layer of connection and engagement to your emails.

Put Viewed's technology to the test by incorporating personalized videos into your email marketing strategies.
Personalized videos are an effective way to convey information in an engaging and memorable manner. Consider a scenario where a customer has left a pair of running shoes in their shopping cart on your website. This is where dynamic content comes to life. Instead of simply sending a static email, the system automatically generates a personalized video that blends customer information and product details. When the customer opens the email, the video plays automatically, showcasing the exceptional qualities of the shoes and presenting a special offer to drive conversion.
2.5. Test and Optimize
Personalization is an ever-evolving process. Conduct A/B tests to assess which rules and dynamic elements work best for different segments. Utilize the gathered data to fine-tune your strategies and optimize the recipient experience based on the outcomes.

Keep a close eye on the performance of your dynamic content campaigns. Monitor key metrics such as open rates, clicks, and conversions. If you notice areas that require improvement, adjust your rules and dynamic elements accordingly.
3.
How to Leverage Dynamic Content at Every Conversion Funnel Stage?
The conversion funnel is like a map that guides potential customers from the initial contact to the final purchase. Each stage of the funnel provides an opportunity for dynamic content to shine and become an invaluable ally in the customer's journey towards acquisition. Discover how dynamic content can make a difference in every phase of the funnel.
3.1.

Top of the Funnel: Sparking Interest
At the top of the funnel, the primary goal is to capture attention and pique visitors' interest. Visually appealing content is key here. Relevant and personalized videos can generate curiosity and make users want to learn more. For instance, if a visitor has explored skincare products on your website, you can send an email with compelling images showcasing the benefits of those products.
3.2.

Middle Funnel Phase: Providing Relevant Recommendations
As users delve deeper into the funnel, it's the perfect time to offer even more personalized content. Utilize browsing history and past actions to provide recommendations aligned with their interests. For example, if a customer has been searching for cameras, you can send an email with accessory and lens recommendations that complement their choice.
3.3.

Bottom Funnel Phase: Closing the Deal with Personalized Incentives
In the final phase of the funnel, the goal is to drive conversion. This is where dynamic content can seal the deal. Offer personalized incentives like exclusive discounts or free shipping to persuade recipients to take action. For instance, if a customer has added a subscription to your service to their cart, you can send an email with a special discount coupon to encourage the purchase.
3.4.

One-on-One Conversations at Each Stage
The key to success at each funnel stage is creating a sense of one-on-one conversation. Each email should feel like a personalized dialogue that adapts to the unique needs and behaviors of every recipient. Whether you're generating interest, nurturing relationships, or closing sales, dynamic content ensures that every step of the way feels relevant and valuable.
In summary, dynamic content is a versatile star at every conversion funnel stage. From the top, where interest is sparked, to the final phase, where the sale is closed, dynamic content adapts and guides your recipients on their path to conversion. This personalized approach not only boosts click-through and conversion rates but also establishes a deeper and more meaningful connection between your brand and potential customers.