Bizarap and Shakira are trending with their latest collaboration. During the premiere of "BZRP Music Sessions #53" the Colombian singer and the Argentine producer got more than 14.4 million streams on Spotify, making it the biggest premiere in the history of Spanish-language music.
The singer of "Waka, Waka" has set a strong trend in social networks and has managed to reach the world of content marketing.

But what is the reason for the success of this song that even brands use it in their content?

Keep reading because here we tell you all about it.
Why has Bizarrap session #53 been so successful?
Okay, before we start explaining the reasons for the success of Bizarrap and Shakira's new song, we want to make it clear that it is not our intention to detract from the great work, talent and fame of these artists and much less to judge the singer's personal life.
We only make content about marketing, we don't intend for this to splash on anyone.
Here we will talk about some of the marketing techniques that, consciously or unconsciously, Shakira used in the process that led to her recent launch to success.
1. Storytelling
Let's remember that storytelling is a technique used in the marketing world because it is easy to understand, easy to memorize and generates a powerful emotional connection with people.

In general, the success of songs is centered on the ability of the authors to tell stories, regardless of the subject matter.

In this sense, it is no wonder that Shakira's most recent collaboration was so successful, as it clearly tells her own story.
2. Emotional connection
Nobody is unaware of the hard process that the singer from Barranquilla is going through after her separation from ex-footballer Gerad Piqué. Much has been said about this story of heartbreak, revealing the details surrounding this breakup, details with which many people have identified.

People who feel identified with some part of a story, pour their personal emotions into it, which generates a very appealing connection.
3. Expectation
Since Shakira's breakup, we have witnessed how the singer has taken refuge in the lyrics of her songs to express what she is feeling, proof of this are "Te felicito" and "Monotonía".

Although these two songs do not have an explicit dedication, Shakira's fans do not doubt that they talk about her ex-partner.

In addition, the music videos of these songs contain visual elements that make reference to Gerad Piqué, which has awakened the restlessness to search for and make sense of all these elements, something that greatly fueled the expectation that formed around the last song.
4. Social issues
Shakira has turned the grieving process that some women go through after ending a relationship around.

With the phrase: "Women no longer cry, women bill", she has called on women to empower themselves and not to bow down to the offensive behavior of their romantic partners.

Gender equality and female empowerment are social issues of great relevance today, so it is no wonder that this phrase resonates in all social networks.
Inspiration for brands in Spain and Latin America
With the successful release of Session #53, Shakira has not only captivated her fans, but also inspired brands to publish content.

Each brand used this song in a unique and creative way, proving once again that content marketing is an effective way to reach a global audience.

Firstly we have Casio and Twingo who, although mentioned within the song in a pejorative way, have managed to use the rhymes to their advantage.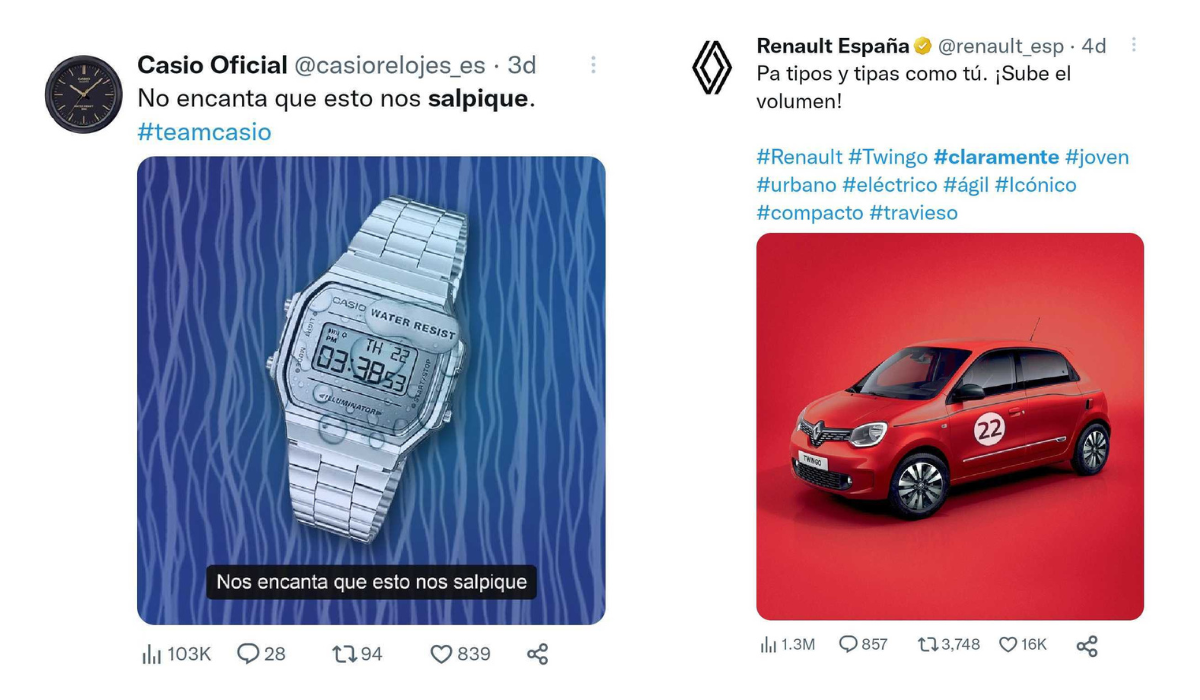 In second place is Burger King. The famous hamburger chain created content using the most controversial phrases of the song: "Perdón que te Salpique", "Una loba como yo" and "Claramente es igualita que tú".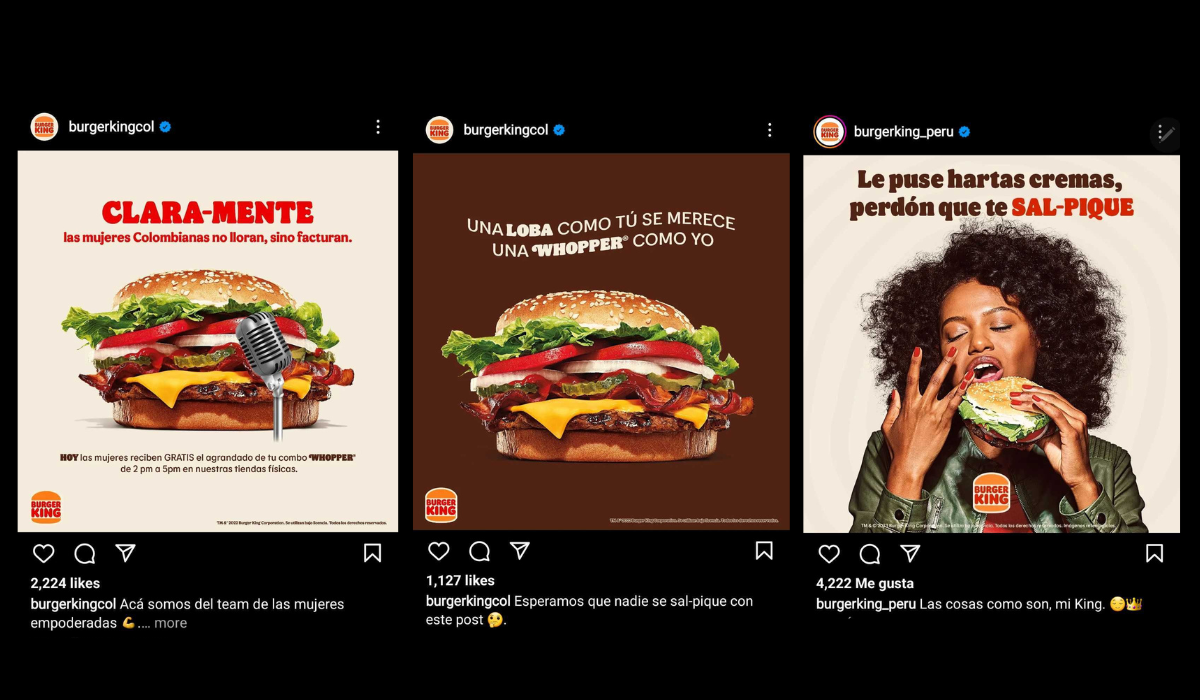 The famous American streaming platforms, Netflix and Disney +, have not been left behind, linking some of their most in-demand movies and series.
Would you have guessed that a company that makes awesome 4x4 pickup trucks would also capitalize on this song?

The marketing team at Mitsubishi Motors was able to perfectly fit its L200 model into this trend, thus reinforcing the truck's attributes.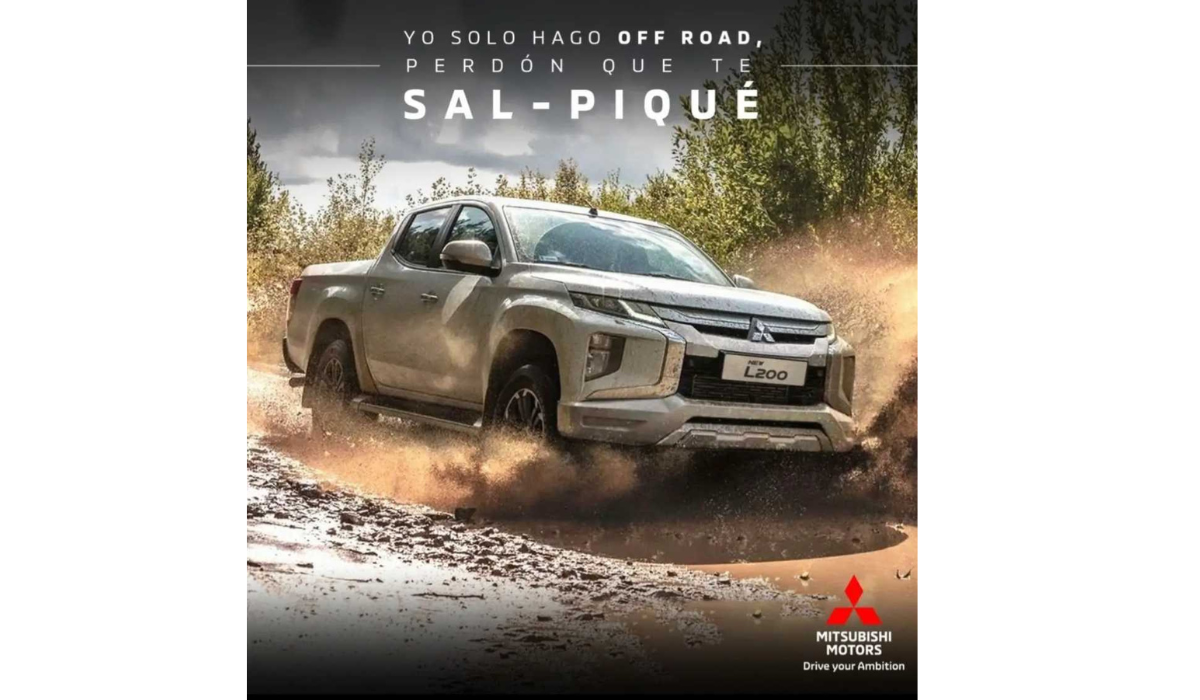 Other brands that have also taken advantage of the nature of their products to join this trend include El Globo, Domino's Pizza and Trebol.

And last but not least, we have the small businesses and entrepreneurs, who were quick to create customized products with the letters of this theme.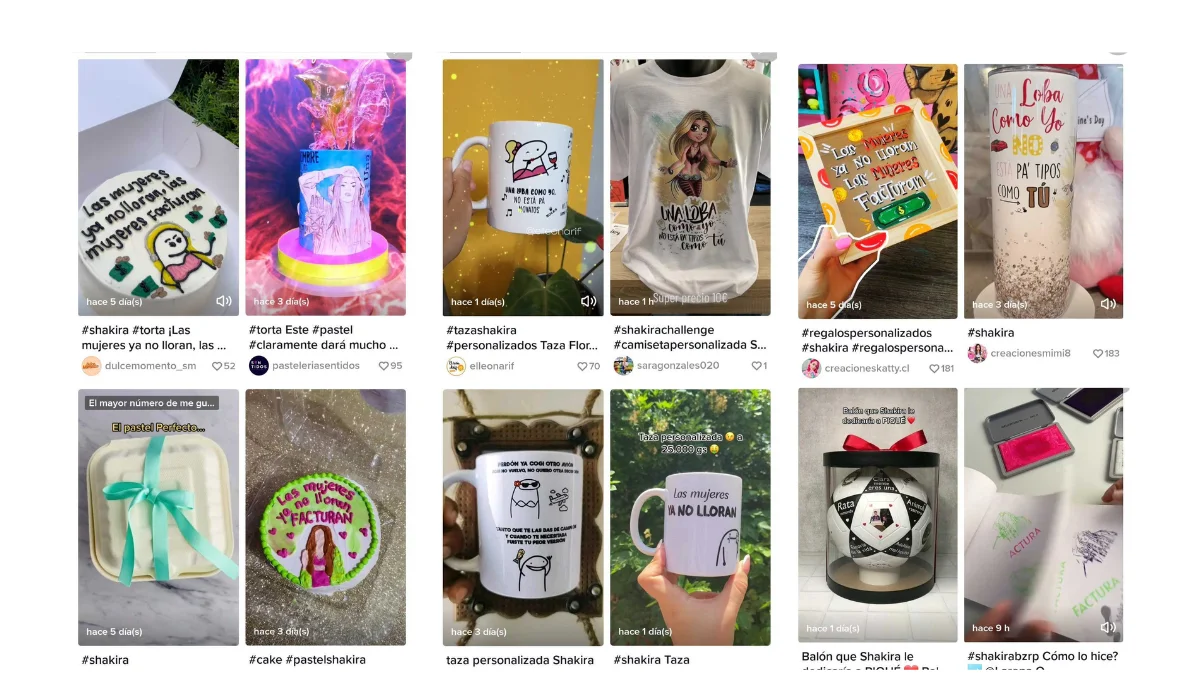 Conclusion
It is clear that Shakira has known how to do it, breaking records in the different music and video platforms, generating a new trend in which social network users and brands have participated.

Now a message for Shakira, if you are not her, skip this last part.

"Shakira, a she-wolf like you can also share her videos via email. We're telling you in case you want to fill up the Kings League inbox 🙊."