In the world of e-commerce, understanding the minds and behaviors of consumers is crucial to achieving success. Today's consumers are more informed, connected, and demanding than ever before. As a result, it is essential for e-commerce managers to understand how their customers think and act in order to offer them an exceptional shopping experience that keeps them coming back.
This is where Samy Alliance comes in. With their study, Consumer: A New Mindset, this integrated marketing and communications services company offers a unique perspective on the thinking of today's consumers. The study shows that as people prepare for a recession, they become more cautious about spending and seek alternative options to help them make informed decisions.
In this article, we will explore the key findings of "The Savvy Consumer: A New Mindset" and discuss how e-commerce managers can apply this information to improve their digital strategy and offer an exceptional shopping experience to their customers. Keep reading to discover more!
The Selective and Price-Conscious Consumer
Over the past year, the world has been affected by a pandemic, an economic recession, and concerning inflation. How has all of this affected consumer behavior and their online shopping habits?
1. Second-hand shopping
Samy Alliance's study shows that 82% of online discussions related to e-commerce revolve around inflation. The economic crisis has led consumers to cut back on non-essential spending and be more selective in their purchases. The fashion industry has been one of the hardest hit, with only 4% of mentions in the UK and US. However, there has been an increase in second-hand clothing purchases.
According to studies by companies such as BCG and Vestiaire Collective, the global value of the second-hand fashion and accessories market is estimated to be between $100-120 billion, representing between 3% and 5% of the sector.
The recommerce or second-hand market not only benefits consumers but also luxury brands. According to Milanuncios, demand for second-hand luxury goods tripled in 2021, from Dior to Louis Vuitton. Additionally, Wallapop has created a pop-up shop in Madrid to raise awareness about responsible consumption and challenge the public to distinguish between new and used items. The new trend of giving used items as gifts for Christmas has also become popular. Why not choose something used if it's in good condition?
2. Renting instead of buying
As the economic crisis forces consumers to be more selective with their purchases, it's no longer just about choosing one brand over another but carefully deciding what, how, and when to buy, and when not to. In this sense, renting products instead of buying them has also become increasingly common, as can be seen with cars, bicycles, and now even clothing.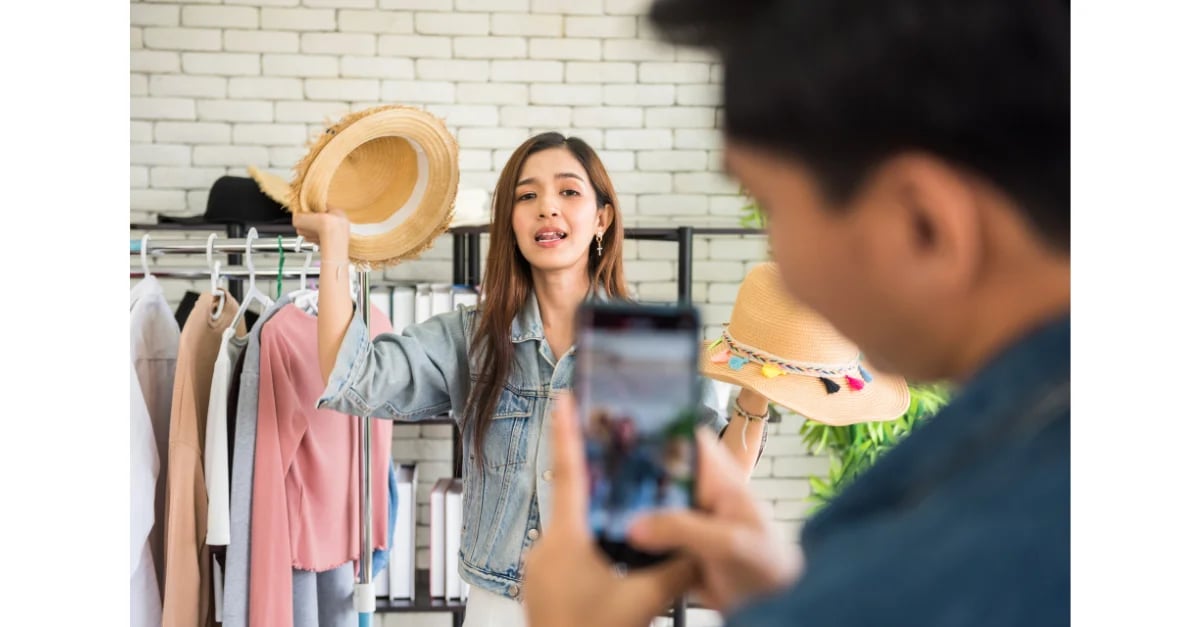 Did you know that Spaniards consume an average of 34 new clothing items per year and discard 14 kilos of used clothing in the same period? This not only places them above the European average, which throws away an average of 11 kilos of clothing per year but also highlights a worrying trend of "fast fashion," which is cheap but unsustainable.
Fortunately, the clothing rental sector is gaining popularity as a sustainable alternative to the traditional clothing consumption model.
The global online fashion rental market has significant growth projections, reaching $2.08 billion in 2025, and in Spain, it's expected to reach $2 billion in the same year. What's even more encouraging is that this sector continues to expand thanks to a growing consumer awareness of sustainability, a widespread reduction in purchasing power, and the constant disruption of the supply chain.
Sustainability as a trend
Sustainability has become an increasingly popular trend among consumers, with a 27% increase in the UK and the US, and a 32% increase in the Hispanic market. Millennials and Gen Z are leading this shift in mindset, showing a growing interest in reducing their environmental impact in all social activities. Consumers prefer to support brands that invest in social issues they care about and are increasingly concerned with the need to protect the environment and natural resources for future generations.
Socially responsible companies should remember that a good sustainability plan is not only important for the well-being of society and the environment, but also contributes to the sale of their products or services. However, 72,2 % of participants consider that this communication can often be misleading, known as "greenwashing". Some brands use marketing tactics to make consumers believe they are sustainable, but they actually are not.
Sustainability is a growing trend, and brands that adopt truly sustainable practices will be in a better position to attract and retain environmentally conscious consumers. It's time for companies to respond to this growing demand and offer sustainable solutions that benefit both the planet and consumers.
Generative AI is transforming the way purchasing decisions are made
In the near future, AI technology could reach a point where it can review real-time data and provide results within seconds. If this happens, new generations will not hesitate to use it to optimize their purchasing decisions.
Generative AI is transforming self-service, allowing consumers to find answers for themselves. Platforms like ChatGPT can provide conversational and personalized responses instead of sending customers to articles or FAQs. Help centers will also benefit from generative AI, as it can provide company-specific context and details to more effectively resolve customer issues.
It is important to note that consumers expect companies to use generative AI to improve their experiences, and those that do stand out from their competitors. AI can be a powerful tool to drive innovation and creativity in businesses, and those who harness its potential will be better positioned in the market. Therefore, it is crucial for companies to stay abreast of the latest trends and developments in the field of AI to remain relevant and competitive in the market.
The potential of NFTs and the metaverse for brand experience
NFTs (Non-Fungible Tokens) are a unique type of digital asset used in the Metaverse to collect virtual art pieces, avatar assets, and other products, providing consumers with a new way to connect with their favorite brands while offering companies a new revenue stream.

For example, Nike, the sports clothing brand, launched "Nikeland" on the Roblox platform. Consumers can play, purchase Nike avatar clothing, and collect NFTs. The virtual version of Nike's store has already been visited by over 21 million people!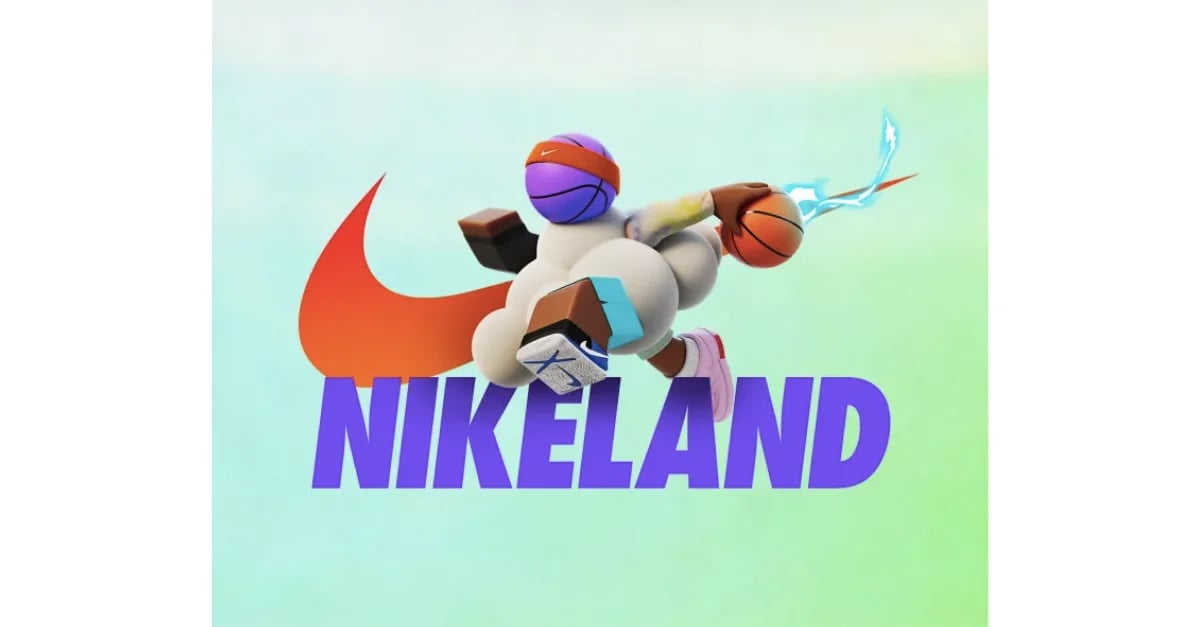 The Metaverse is changing the way big companies approach marketing and customer experience. Brands can create virtual environments to meet their audience and offer immersive experiences. Virtual stores in the Metaverse are one of the most exciting opportunities for companies looking to connect with consumers in a digital world. It's a new way of doing business that is revolutionizing the industry!

The Metaverse is based on innovation and community connections and is breathing new life into marketing strategies. Don't wait any longer to join this new era and experience everything the Metaverse has to offer!