Record and email a video to stand out in your subscribers' inbox, quickly and easily.
Video in email is an excellent tool to attract the attention of your customers and boost the conversions of your campaigns, because it is the only content able to connect directly with emotions and make your message more understandable.
There are different types of videos that you can create depending on the objective you want to achieve. In the case of emails that pretend to drive sales with your new prospects, recording a personal message will be more entertaining than reading a text, and they will feel more confident in identifying the face of the person with whom they will interact.
With Viewed you can record a video and send it in your email marketing campaign. In this tutorial we will explain step by step how to record and embed a video in your email.
1. Login to Viewed
Visit www.viewed.video, if you are already a user of Viewed, log in with your username and password, if you haven't registered yet, create an account and start enjoying your FREE 30 day trial (No credit card required).

2. Record your video
To use the video recording feature select "New Video" from the top right menu, which is located under your name.
Then a sub menu will appear, where you can select "Record Video".

Let's do it!...

Next the video screen will open, when you are ready to start select "Record".
Remember to activate your camera.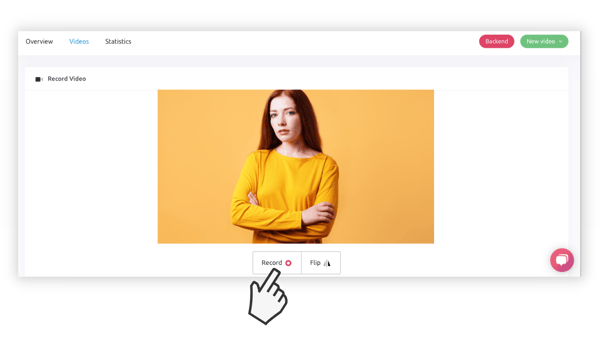 With the buttons that will be displayed below your video, you will be able to pause, stop or start your recording again. When finished select the "Stop" button.

When you have finished recording, you can review your video and adjust its length, just click and drag the sides of the clip to the left or right.

When you are done select "Save Changes".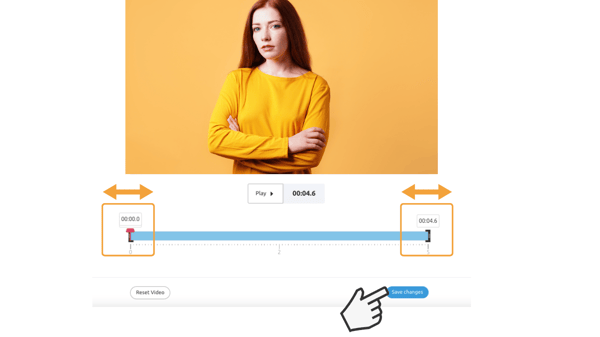 If you are not satisfied with the result, you can re-record your video by clicking "Reset Video".
3. Let's make magic
You can wait for the video uploading or continue browsing. Once finished it you will see an alert in your notification bar.
Remember that Viewed will automatically create different types of formats, to deliver the one that best suits the technology used by the recipient to open your email, so 90% of your subscribers will receive a dynamic experience directly in their email.
4. Email a video
When the video has been processed you can embed it in your email and send your campaign through your ESP, CRM or emailing software.

In the section "Share video" you will see 3 different options to embed your video inside the email:
Viewed is more than an email marketing tool, it is a unique technology that will allow you to create high-impact, innovative campaigns with better results. Sign up for free to start adding engaging videos to your sales emails.