Hi Marketer, did you know that you can use the free version of HubSpot to send videos via email?

HubSpot is a software that offers a full suite of tools to manage marketing, sales and customer service, allowing companies of all sizes to manage their business.

In addition to being a very easy to use platform, this software offers the use of some tools for free, such as contact management and the creation and sending of marketing emails.

The free version of HubSpot allows you to send up to 2,000 emails per month and have up to 1 million contacts.
Another advantage of the free version that HubSpot offers is that you can add videos to your emails using Viewed.
1. Sign up for Viewed
Sign up to Viewed to create a free account to add videos to your emails.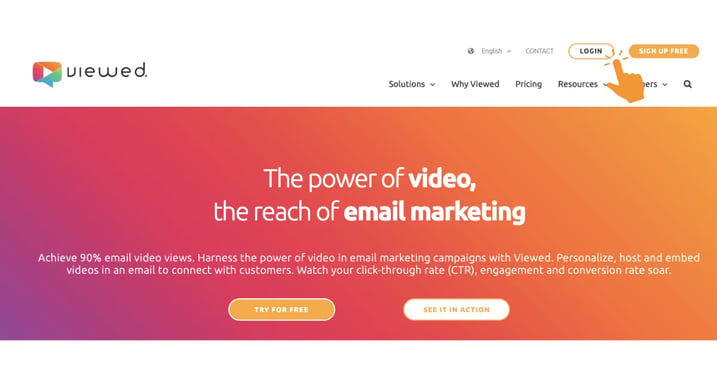 Creating your account is very easy, you just need a corporate email and fill in a short form as shown in the picture below.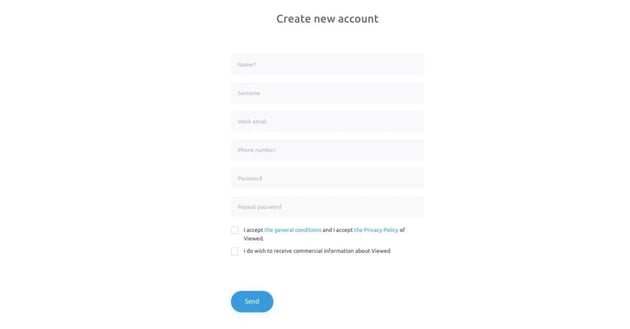 2. Upload your video
Click the Upload a video button at the top right.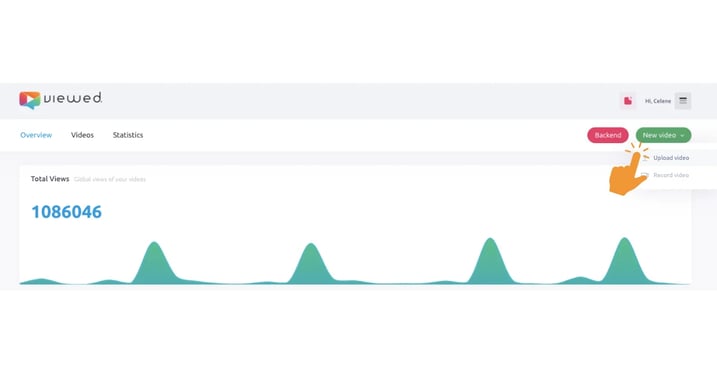 The first time you upload your video we will ask you to select HubSpot.
Then fill in the fields as follows:

Video name:

It's a name to identify the video in your list.
Video file:

Select your video file. You can use drag and drop or click to browse for it on your computer. You can also copy a link from YouTube or Vimeo. The maximum allowed size is 120 Mb. with a maximum length of 32,767 seconds.
Video width:

Is the width in pixels of your video in your HTML template

(Max. 750, we recommended 600).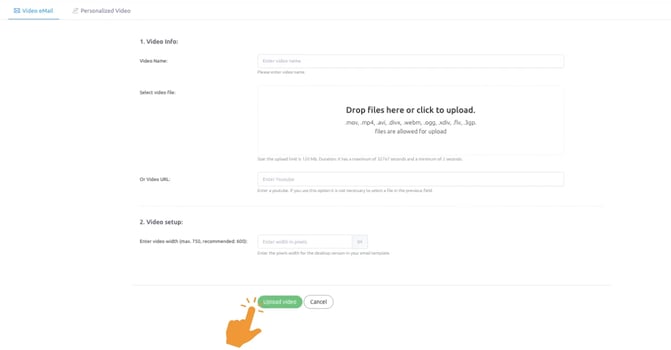 Finally click on the green button "Upload a video" and let our platform work its magic.
3. Coffee Time!
It's time for a cup of coffee. This process will only take a few minutes for your video to be ready.

Relax, our system will take care of everything. Viewed will automatically create all the necessary video formats to deliver the best possible experience to every OS, device and browser. 4. Get the code to embed a video in an email
In the "Video Sharing" section select the HubSpot option and then "Copy without Module" to copy the embed code of the video you have uploaded to our platform.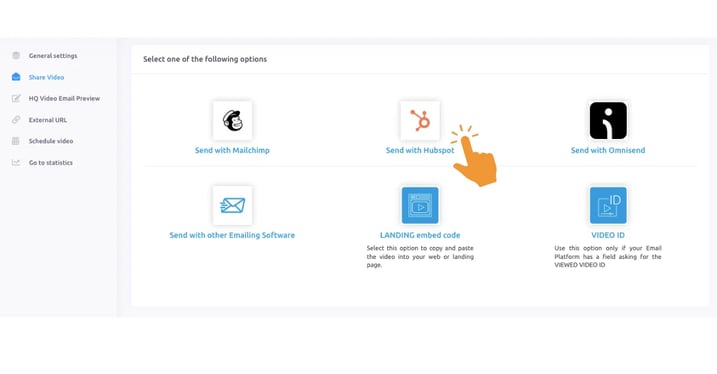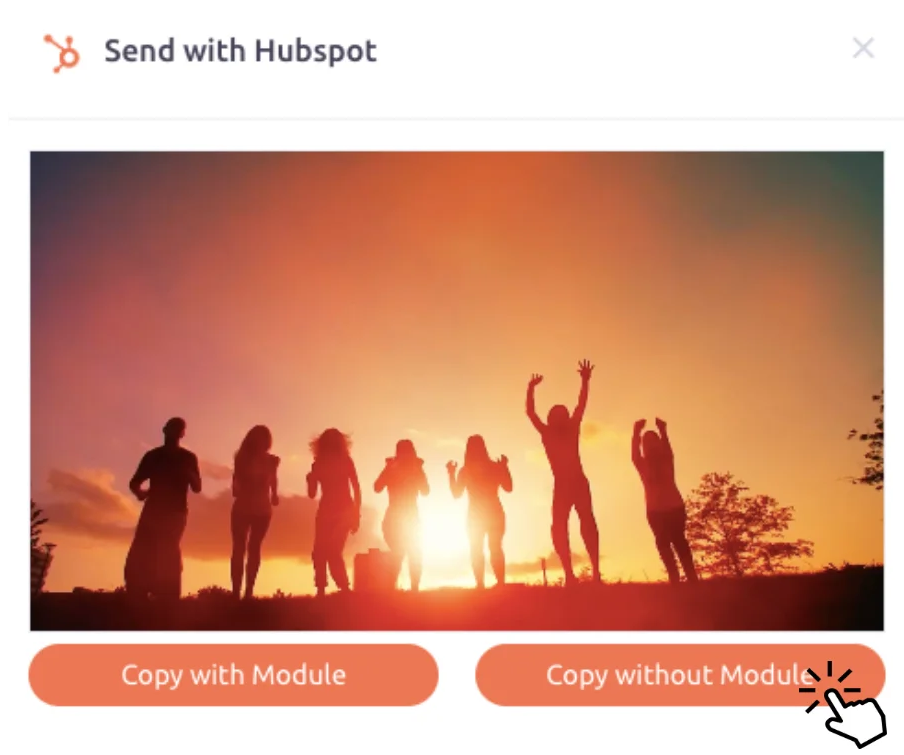 5. It's time to go HubSpot
Desde el área de marketing, abre o crea la plantilla de email a la que deseas agregarle el vídeos.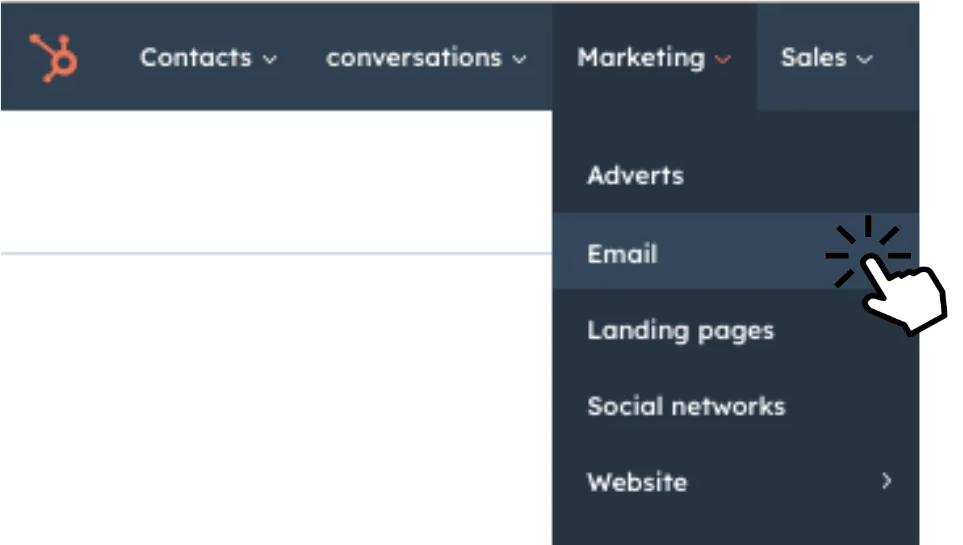 In the tools panel select the "+" symbol to be able to add an HTML block.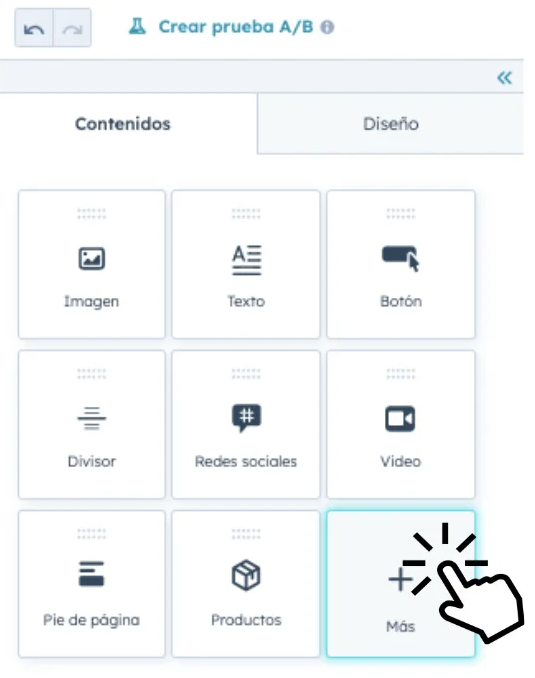 Select and drag the HTML block.
Paste the embed code in the HTML module, so your video will play inside the email.
Configuration of your video and email
Now that you've learned how to use the Viewed platform to embed videos within your email, it's time to configure your video display to enhance your subscribers' experience.
If your video is longer than 10 seconds please refer to the following guide: How to configure a video within an email?
Done! your campaign is now ready to send!