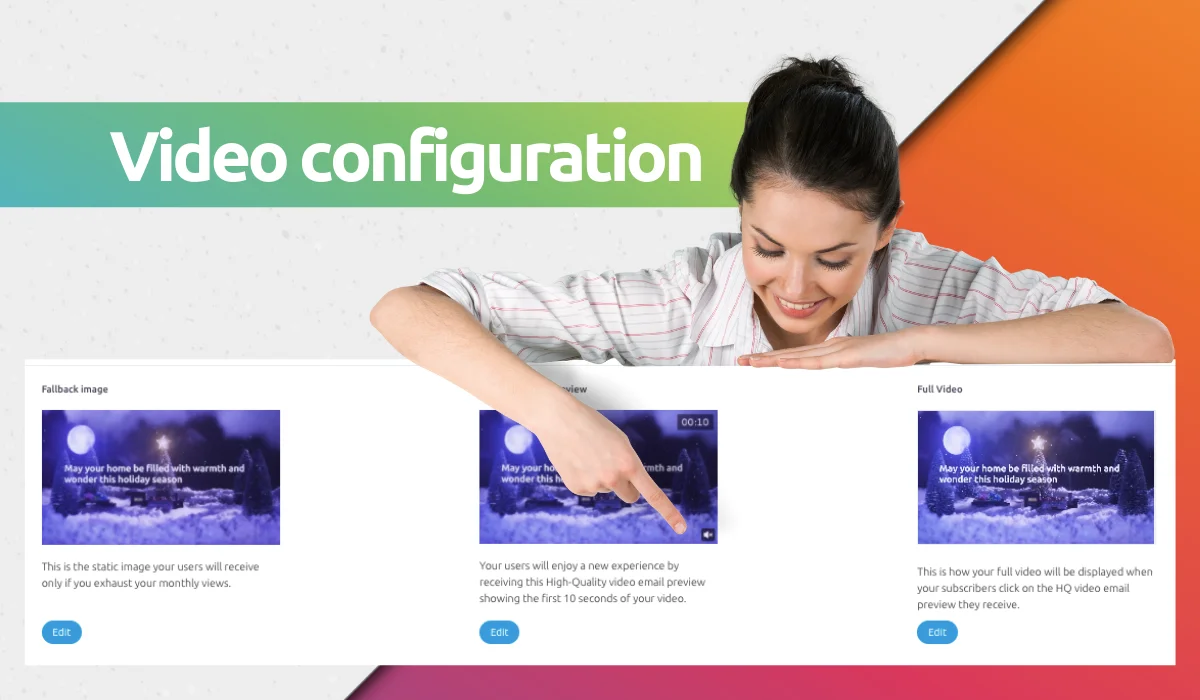 Now that you know how to embed a video in email using Viewed, you will probably want to know how to configure the video within the email to improve the user's experience.

If you still don't know how to embed videos within the email using Viewed: How to embed a video in an email.

Why is it important to configure the display of your video?
Before sending your video email campaign, it is important that you take a few minutes to configure the video within the email or its preview.

What do we mean by preview?... Well, as you know the security filters of the different email clients are becoming more and more strict, that's why inside the email you can only show between 10 to 30 seconds of the video, depending of the email client, to prevent your email from ending up in the SPMA.
If your video is longer than 10 seconds or has any incoming bumper, we recommend you select the most important or attractive video fragment. But don't worry, this doesn't mean that your subscribers won't watch the whole video, they will be able to watch it by clicking on the video. To learn more about it visit our blog.
In Viewed, we analyzed the results of our clients' campaigns and found that recipients only watch 8 seconds of the video before clicking, this has resulted in an increase of up to 170% in click-through rate and an increase of up to 200% in conversion rate.
Let's do it
Don't worry if you have already copied the code of your video into your email marketing template, because you will not need to delete it and paste it again after the preview setup. Just don't send the video email marketing campaign until you have everything ready.
To start with the configuration, select HQ video email preview in the left menu.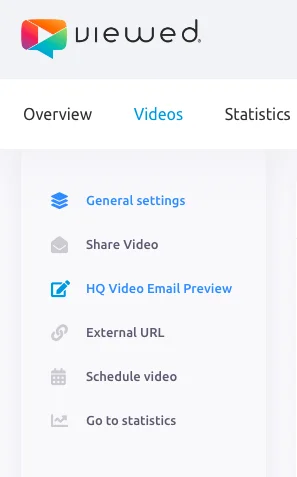 The following are the different experiences of the video.

1. Fallback image configuration
Static image that your users will receive only if your monthly views are finished.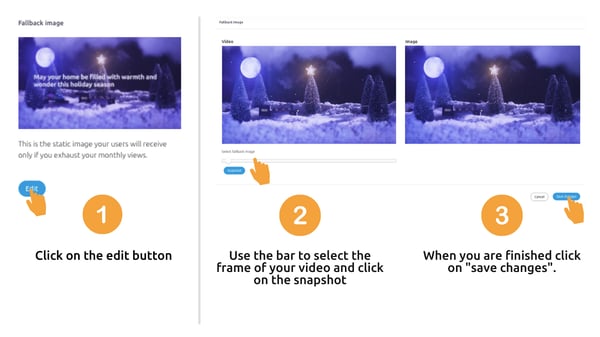 2. HQ video email preview configuration

Your users will enjoy a new experience by receiving this 10-second high-quality video within an email.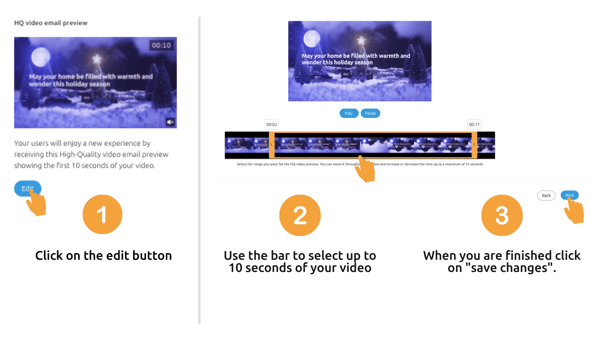 3. Full video configuration
This is how your full video will be displayed when your subscribers click on the HQ video email preview.

Now that you know how to configure the video within an email, you will be able to get more out of Viewed's platform for your email marketing campaigns.
Stay tuned to our blog, where we share tips to improve the email marketing campaigns.